China Tightens Cryptocurrency Crackdown
June 27, 2021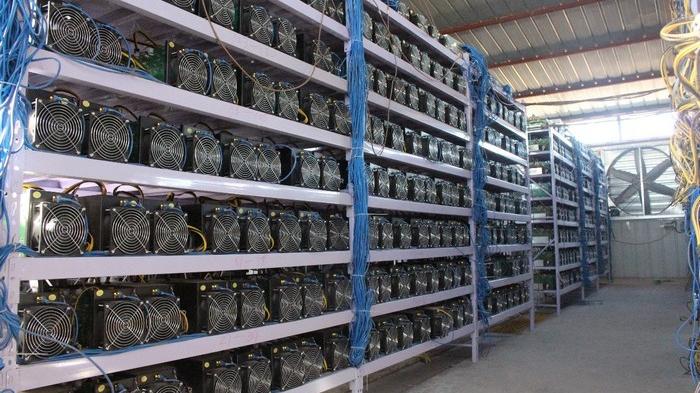 China's recent crackdown on the bitcoin mining industry is a sign that China is tightening its cryptocurrency ban.
Before the recent ban, about 65% of the world's bitcoin was mined in China, especially in areas like Sichuan and Inner Mongolia, which consume a huge amount of the country's electricity, due to relatively inexpensive electricity. China's intention to crack down on cryptocurrencies was revealed about a month ago, causing the price of bitcoin to plummet.
Originally, the industry expected China to crack down on the cryptocurrency industry in order to achieve its goals of carbon reduction by 2030 and carbon neutrality by 2060, so Sichuan, which relies heavily on hydroelectric power generation, might not be the focus of the fire. But against all expectations, the Chinese government issued an official document recently calling for the mandatory shutdown of 26 mines in Sichuan within 20 days.
This is likely just the beginning, as China has issued bans on bitcoin mining in Sichuan, Inner Mongolia, and Xinjiang, and is expected to shut down 90% of the country's bitcoin mining capacity in the near future, which equates to about a third of the global crypto network's computing power.
This week, China's central bank also called on a number of financial institutions to step up their efforts to crack down on cryptocurrency trading. The People's Bank of China said in a statement that speculative trading in cryptocurrencies disrupts the financial order, triggers the risk of money laundering and other financial crimes, and is suspected of harming people's property.
The Agricultural Bank of China, which is the third largest bank in China, pointed out that it would conduct due diligence on its customers and thoroughly investigate illegal activities such as cryptocurrency mining or trading, and would freeze their accounts and take disciplinary action if they found that their customers were trading in cryptocurrency.
Alipay, a subsidiary of Ant Group, pointed out that they will set up a system to monitor key websites and accounts to find out illegal transactions of cryptocurrency hidden in them. If a merchant is found to be involved in cryptocurrency transactions, they will be blacklisted. Alipay is currently the payment tool used by many purchasers of cryptocurrency.
About 5 years ago, there were many active cryptocurrency exchanges in China and it was not difficult to buy bitcoin in China. However, in 2017, China decided to to shut down down all local cryptocurrency exchanges. As a result, many of those exchanges moved to other countries. In addition, the websites of most of those exchanges were blocked in China. Chinese Internet users had to find a good VPN in China (in Chinese, 翻墙软件) to visit the blocked websites.
This series of crackdowns is expected to hit the cryptocurrency market hard due to China's pivotal role in the Bitcoin space. The recent ban on bitcoin mining looks like part of the continuing effort of China's crackdown on cryptocurrency. With no doubt it will effect the global cryptocurrency industry.