Sotheby's to Offer One of the Most Significant and Important Collections of Digital Art Ever Assembled
April 20, 2023
NEW YORK, 19 APRIL 2023 - Next month, Sotheby's will kick off a series of sales for one of the most significant and important collections of digital art ever assembled, showcasing an unprecedented group of generative art NFTs, alongside many more notable works by leading artists. GRAILS, formed as part of Three Arrows Capital, Ltd. Asset Portfolio primarily in 2021, is an unparalleled collection that celebrates the prominent artists who helped bring NFTs and digital art to the cultural mainstream through their innovative and conceptual approaches to the creation of digital art. Works from the collection will be offered across a variety of live and online auctions at Sotheby's locations worldwide, as well as via private sale and additional sales channels, to showcase groups of works in different contexts and formats.
From groundbreaking works that transformed perceptions of digital art to culturally significant works that challenge concepts of ownership, the collection's deep holdings are representative of the highest quality works that can truly be classified as grails. Among the highlights in the collection are Dmitri Cherniak's Ringers #879 (also called "The Golden Goose"), Snowfro's full spectrum Chromie Squiggle #1780, Tyler Hobbs' Fidenza #216, Larva Labs' Zombie CryptoPunk #6649, and Autoglyph #187, an exceptionally rare example from the limited series by Larva Labs.
Sales from the collection will begin with a group of seven works that will be auctioned during Sotheby's marquee sale week this May in New York, one of the most anticipated moments of the annual auction calendar with the most high-profile sales of Contemporary and Modern Art. Select highlights from GRAILS will also be on view at Sotheby's New York galleries beginning 6 May alongside works spanning 400 years of art history, from the 17th century to the present day. Further details about the GRAILS collection will be released in advance of forthcoming sales.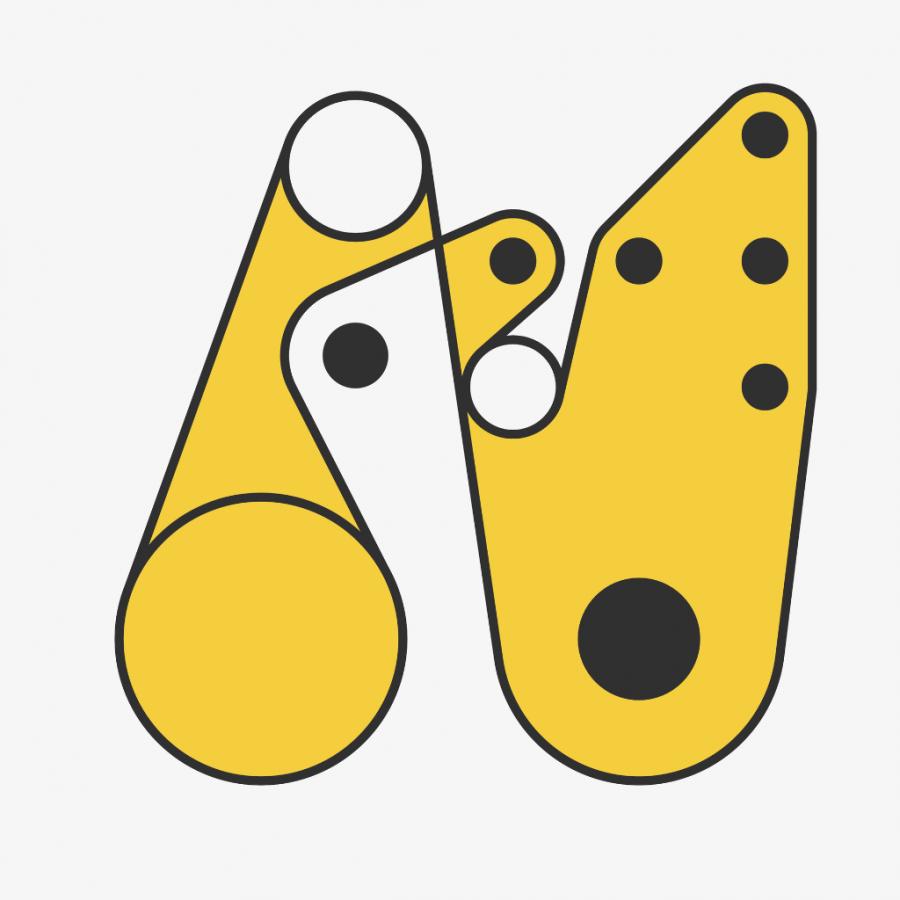 Dmitri Cherniak
Ringers #879 (The Golden Goose)
Executed in 2021
Trained in computer science, Dmitri Cherniak is a Canadian artist residing in New York City whose work investigates automation in visual art through generative algorithms, and firmly believes that both computer code and its output are both creative productions. Inspired by both traditional artists, such as Piet Mondrian and Wassily Kandinsky, as well as generative artists, including Vera Molnar and Manolo Maon, Cherniak's breakthrough project was the introduction of his Ringers series via ArtBlocks in February 2021. Each work is designed to be unique, with a limit of 1,000 variations among the endless combination in which a string can be wrapped around a set of pegs. In a minimalist design, the value of each "Ringer" is determined by various characteristics, including the number of pegs, layout, sizing, background, wrap style, wrap orientation, scaling, body color, peg style, and extra color. More recently Ringer #962 joined the permanent collection of the LACMA as part of their first acquisition of digital art on the blockchain works.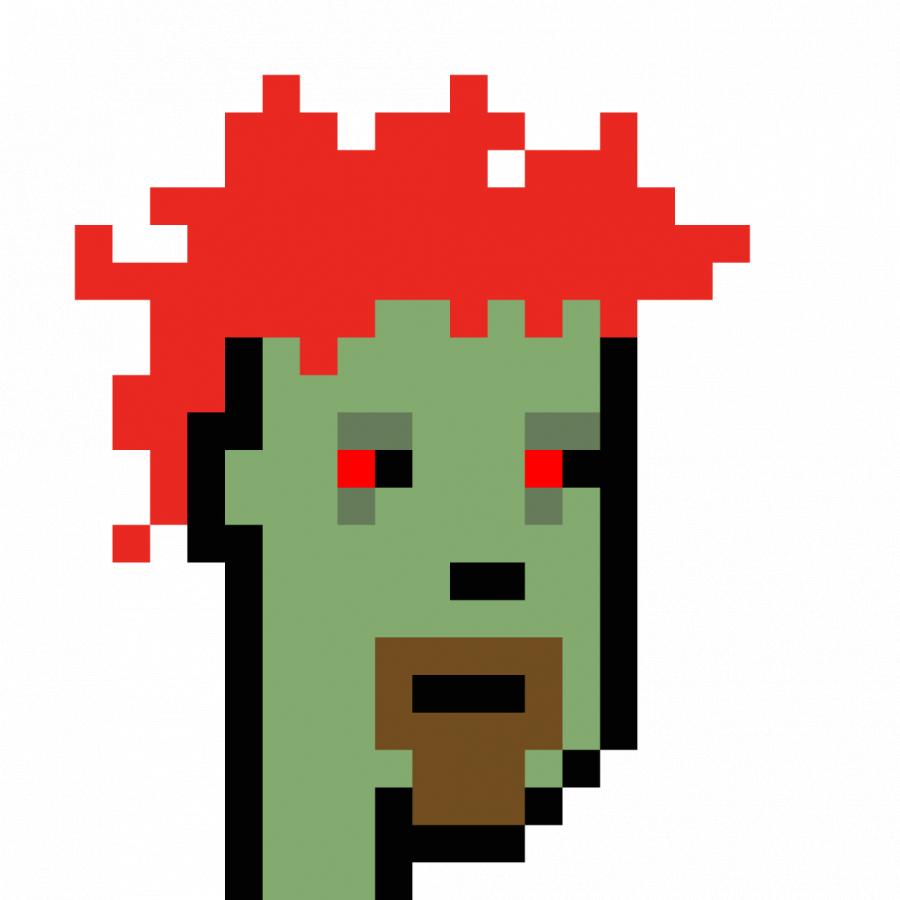 Larva Labs
CryptoPunk #6649
Executed in 2017
Launched on June 23, 2017, CryptoPunks have since become one of the most popular generative art projects ever conceived, with the signature pixelated style of the Punk varieties becoming synonymous with the global phenomenon of digital art in 2021. Spanning a total of 10,000 Punks, each one was automated based on a serious of randomized characteristics, making them all unique with their own distinct characteristics – no two are exactly alike. The 24 x 24 pixel, 8-bit-style Punks embody an aesthetic mirroring the nostalgic punk spirit, reflecting decentralized spirit of the crypto community at its absolute core. As a testament to the status of CryptoPunks as one of the leading generative art projects of its time, Los Angeles County Museum of Art (LACMA) and the Centre Pompidou recently added Cryptopunks to their permanent collections, marking major institutional acquisitions.
Tyler Hobbs
Fidenza #216
Executed in 2021
Tyler Hobbs, based in Austin, is one of the leading figures in the contemporary generative art sphere. Released in June 2021, the Fidenza project rapidly grew into one of the most highly regarded generative art projects to date. Each artwork is entirely unique based on a series of 999 outputs, with each work bearing the artist's recognizable ''flow field'' that conveys this vivid movement to the composition spanning a variety of colors, from vibrant colors to black and white or monochrome. The scale also defines the level of detail produced in the output, accentuating this sensation of movement within the work. Fidenza 216 is a quintessential example of how the randomized process of generative art can produce results that are perfectly balanced, with each spiral places randomly at the center of the composition.
Snowfro
Chromie Squiggle #1780
Executed in 2020
Chromie Squiggles is the genesis collection of Art Blocks, a platform created by artist, collector, and entrepreneur Snowfro in 2020. Consisting of six types from 10,000 possible iterations, which vary in rarity based on their characteristics, such as color, end color, ribbed color, segments, height, color spread, and color direction, Chromie Squiggles depict a kaleidoscopic serpent in a digitized form, each one unique based on its inherent variations. With all the iconic symbolism of any major pop art motif, the squiggle is a uniquely recognizable visual idiom. A gesture filled with the fun of creative experimentation that generative art enables, and the perfect suggestion of the artist's hand as they craft their code. Conceptual art has long played with the concept of how an audience will receive or experience a work of art, yet with the generative format, as pioneered by Art Blocks and the Chromie Squiggles collection, the notions of chance and surprise are inherent in the generative possibilities that form the creation of the artwork, creating unique works that are built upon a set of algorithm-based rules.
Larva Labs
Autoglyph #187
Executed in 2019
As the second project from Larva Labs following the launch of CryptoPunks, Autoglyphs occupy a unique position in the history of blockchain based art. Created in a series of 512, rather than 10,000 CryptoPunks, Autoglyphs are deeply rooted in art history and solely contained "on-chain." Influenced by Sol Le Witt's wall drawings, the Autoglyphs are instructional, code-based generative art. Hall and Watkinson, inspired and humbled by the vast ground covered in digital art during the early 60s and early 70s, embraced the aesthetic of early generative art to produce similar results with a blockchain foundation. In a similar vein to the storage and compute issues faced by generative artists such as Ken Knowlton and Michael Noll in the early 1960s, the impracticalities of storing traditional image files such as JPEGs or PNGs on the blockchain inspired Autoglyphs creation. Unlike projects such as Cryptopunks, CryptoKitties, or Rare Pepe, where the actual image files are stored in a database "off-chain," the pair took on the challenge to experiment with what could realistically be stored "on chain." The extreme restrictions of storing art on the blockchain created limitations to explore and hone their concept. After extensive exploration of various generators and their compatibility with smart contracts, Autoglyphs were born. With an algorithm capable of producing billions of unique works, the scope for experimentation is endless. However, the duo restricted production to just 512 works.